Vision 2030 Management Policies (2021-2023)
Vision 2030
"We will develop the Digital Commons which is a platform that helps create a society where everyone can live happily."
BIPROGY Group formulated its Vision 2030 as the direction for the corporate group over the next several years to 2030. It represents our commitment to passing on to future generations, over the next 100 or 200 years, this precious Earth and the universe that surrounds it.
Digital and technological capabilities will be essential to achieve this goal. To achieve a sustainable society using technological capabilities, we will create business ecosystems and platforms capable of bringing together a wide range of services, products, companies, and users, and provide them as a Digital Commons to be a shared asset for society.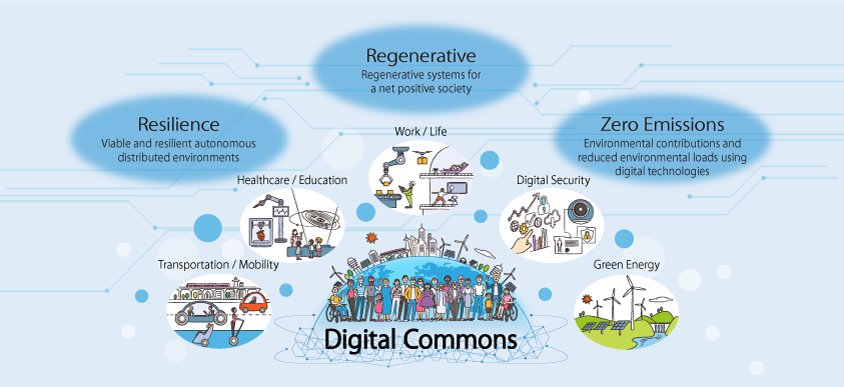 Management Policies (2021-2023)
We established two perspectives for the basic policy to achieve Vision 2030. The first is "For Customers," providing customers with digital transformations that support their sustainable growth. The other is "For Society," implementing social digital transformations together with our partners that address social issues.
We will compile the best practices of customers pursuing DX, implement DX for society, and with a larger framework that encompasses society overall, expand business ecosystems together with our customers and partners.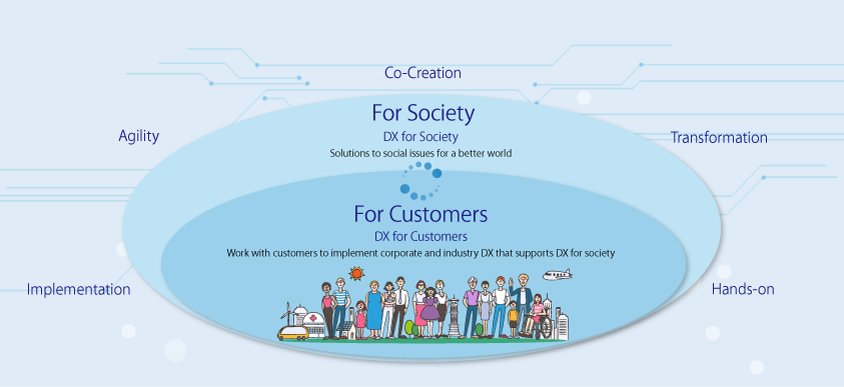 Basic Policy – For Customers
Pursue DX that leads to sustained growth for customers by strengthening value creation capabilities and generating social value.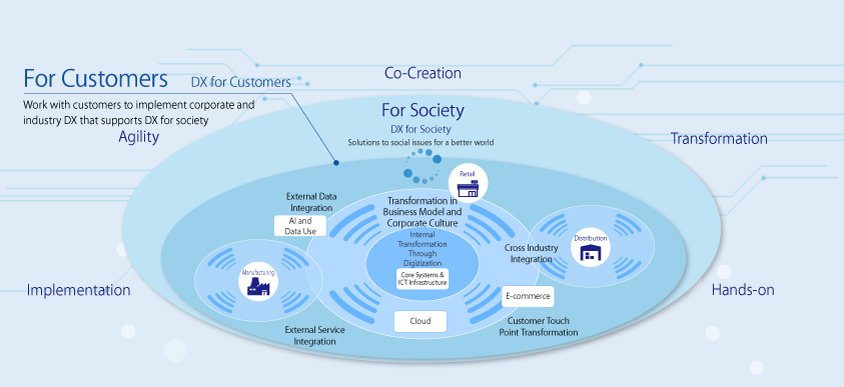 Basic Policy – For Society
Use relationships with customers and partners in a wide range of industries, together with best practices, to realize business concepts that benefit all of society and the world.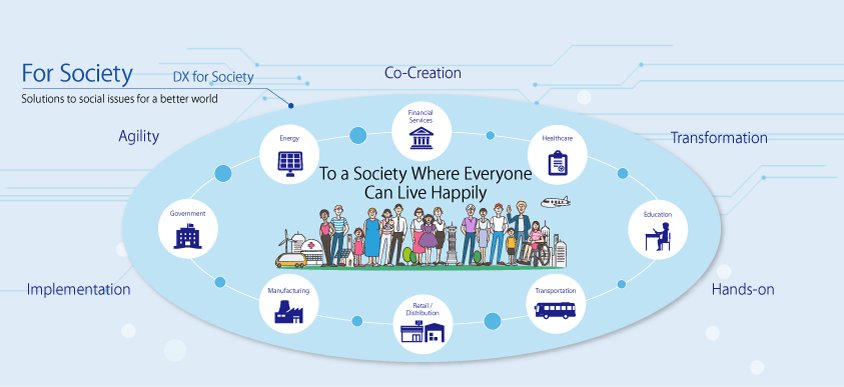 Corporate Culture Reforms
A firm resolve on the part of employees is essential to providing solutions to social issues and achieving the goal of "For Society". We will support employees who have the desire to influence society and resolve social issues, and who take the initiative and work to involve a wide range of stakeholders. Further, we will promote cultural reforms such as environmental contributions, and diversity and inclusion, in order to support such aspirations.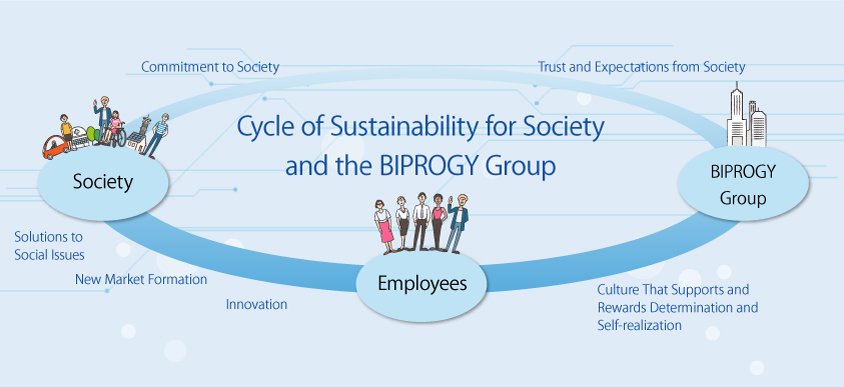 Click below to contact BIPROGY